1.1 Celebrating International Women's Day 2019 #IWD2019 #BalanceforBetter
For our second post in celebration of International Women's Day, we're simplifying what members of the tech team do and how they're helping to disrupt modern slavery.
This blog series on our HQ tech team brings the mighty women who run our backend systems to the frontend.
 
Make sure to check out our social feeds @IJM each day to hear from some of our amazing international staff members, too!
---
In the tech world, disruptors are the people who have the breakthrough ideas that are reshaping the way we live and work and think.
If you're trying to disrupt the slave trade of today, you need that level of expertise and intelligence.
The only difference is that you don't have seven-figure numbers or all-the-perks packages to win them onto your team.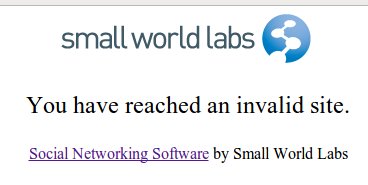 In my five+ years here, I've been seriously impressed by the people who are and have been part of this movement, who could have been off doing other things but felt this was the right time for them to clock in at IJM.
In speaking with Jenn, Melissa, Ginny, Betty, and Ellen, I asked them about their career paths to becoming IJM staff. Each of them could easily have a shining position that pays a lot more, but each of them decided that they wanted to put their problem-solving savvy to work in the fight to end slavery.
I asked each member of our HQ tech team to describe their job like they were speaking to a kid.
Each of them boiled their complex positions down to the cores of problem solving and building things that help people.
Ginny: I help people do their job better. I work on computers to make people want to use them.
Ellen: I'm someone who tries to understand both sides and help solve problems.
Betty: I work with people who tell me what they want and what they need, and I help them solve those problems using technology.
Melissa: It's like Minecraft for business. (This was a personal favorite answer of mine!)
Jenn: I help people keep their friends and contacts straight. Kind of like a human Apple contacts list.
On behalf of their colleagues at IJM, the other members of this movement and those who are free because of them, I can confidently say that we are grateful for what each of these women bring to the table.